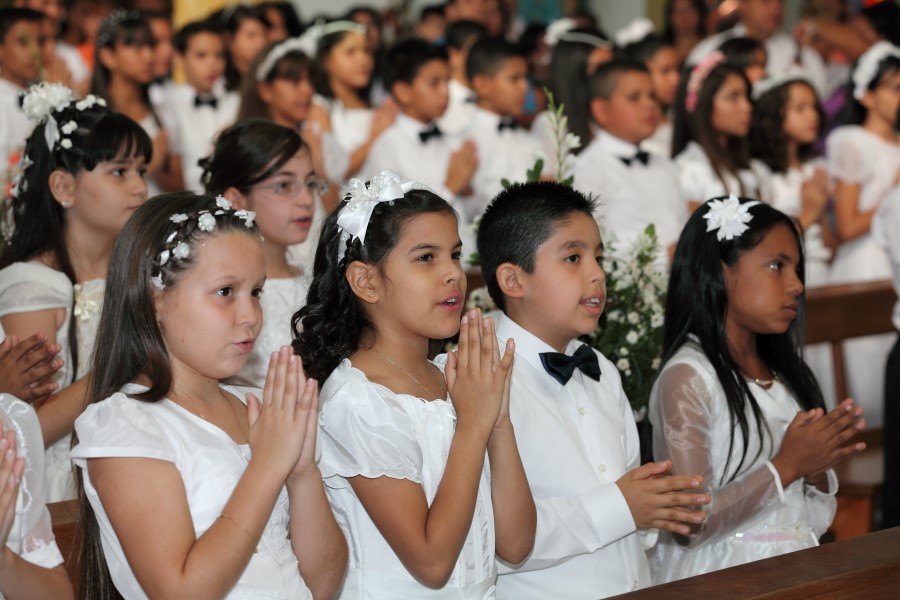 SACRAMENT OF FIRST RECONCILIATION AND HOLY COMMUNION

Parents of children in Grade 2 please note the dates and times below regarding registration for the sacrament of Reconciliation and First Holy Communion.
Students in Grade 3 and up who have not yet received these sacraments and would like to register are also invited to attend this meeting.

Registration Requirement: Please provide a recent copy of the baptismal certificate at the time of registration. There is a registration fee of $45.
SCHEDULE: (click on below picture to see printable pdf)